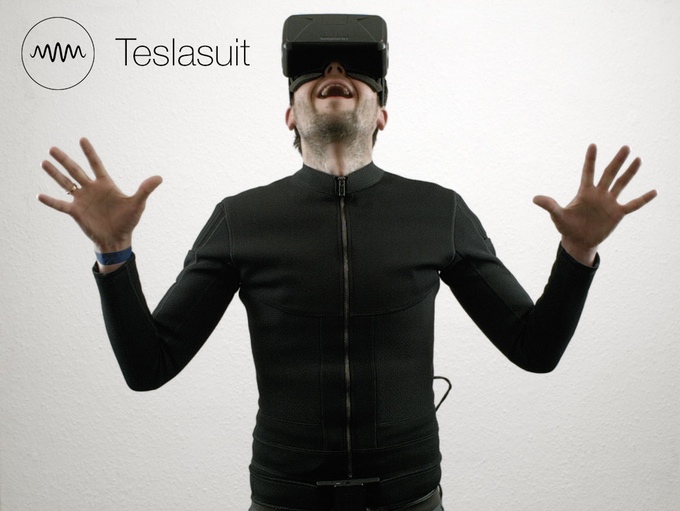 La sensation « virtuelle »
Avez-vous déjà entendu parlé du mot « haptique » ? oui ? non ? et bien vous allez sûrement en entendre parler car c'est un sujet de plus en plus populaire sur les réseaux à propos de la réalité virtuelle. La recherche du toucher dans le monde virtuel est ce qui nous transportera vraiment dans le monde imaginaire.
Comme l'a défini Wikipedia,  au sens strict, l'haptique englobe le toucher et les phénomènes kinesthésiques, c'est-à-dire la perception du corps dans l'environnement. Lorsqu'on bouge dans un environnement virtuel, on cherche toujours à toucher les formes que l'on voit, on veut s'appuyer sur une table, une auto, on veut toucher une personne, prendre un objet mais aussi le sentir. Le cerveau est presque capable de nous mentir avec les illusions d'optique, mais le toucher trahit la virtualité de notre environnement.
De plus en plus de compagnies cherchent à créer des vêtements et combinaisons qui nous font ressentir les impacts, certaines voient grand avec une combinaison intégrable, d'autres nous permettent le minimum.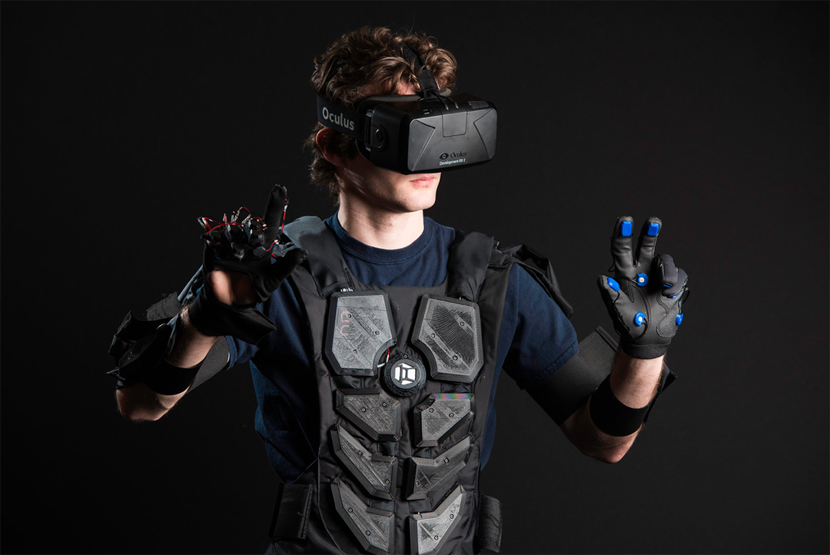 Voici un article de VR Times (Virtualrealitytimes.com) qui présente quelques solutions de vêtements haptiques (Pierre Pita February 17, 2017)
List of Full Body Virtual Reality Haptic Suits

A full body haptic suit (also known as haptic vest, gaming suit, VR suit, or tactile suit) is a wearable gadget that provides haptic feedback to the body. Haptic feedback, or haptics, is the sense of touch artificially recreated by applying forces or vibrations.
Tesla Suit
The Tesla Suit is a full-body haptic suit that allows users to feel what they play. It's a smart textile gaming suit that lets people interact with virtual environments in ways that were not possible before.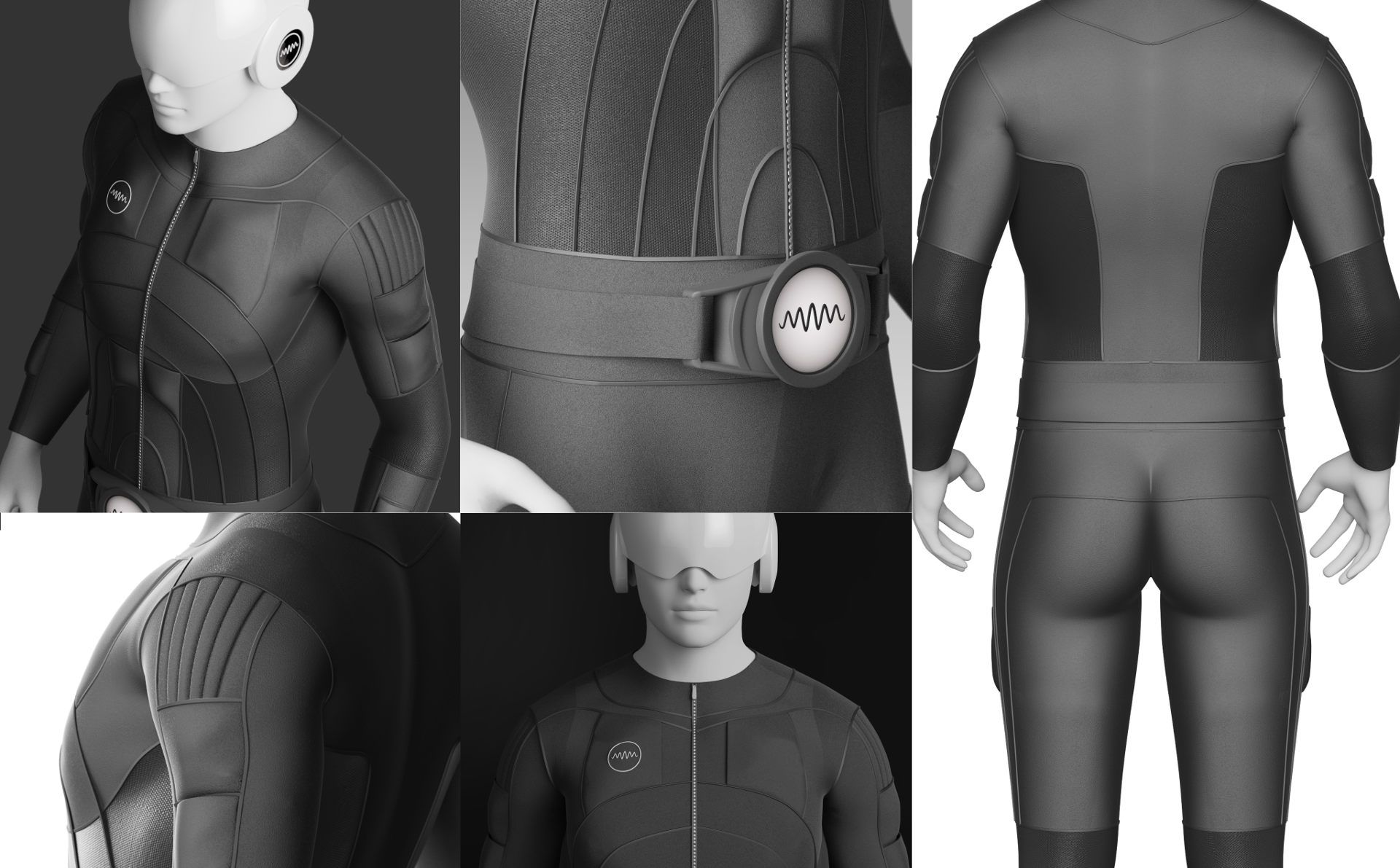 Its electro-tactile haptic feedback system offers the ability to touch and feel any virtual object inside the VR world. https://teslasuit.io/
Nullspace VR
Nullspace VR is a full upper body haptic feedback system for VR applications, you can wear this suit and feel virtual reality on your hands, arms and chest. http://nullspacevr.com/

Haptika
Haptika is a Pakistani development that intent to deliver immersive interaction in virtual reality applications and gaming. This vested suit allows people to touch and experience the different temperatures of a virtual environment.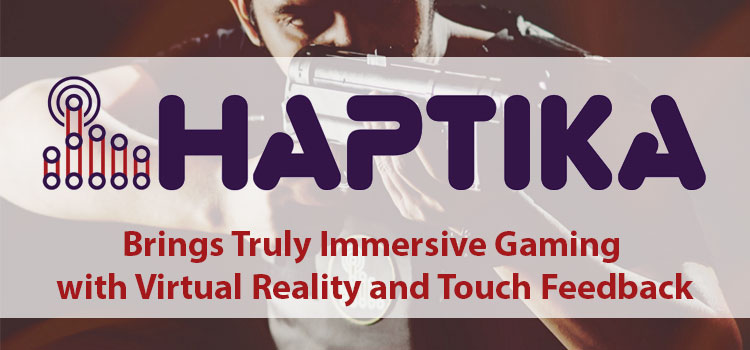 They provide wearable haptic feedback systems with motion capturing ability and temperature sensations for a deeply immersive virtual reality experience. https://www.facebook.com/thehaptika/
Axon VR
AxonVR develops haptic technology that allows realistic sensations in VR applications or video games. The HaptX™ is a haptic textile suit that simulates lifelike touch, it allows wearers to feel the temperature, vibration, motion, shape, and texture of virtual objects.
The HaptX Skeleton is a lightweight exoskeleton that further extends the immersion by applying physical forces to people's bodies. http://axonvr.com/
Rapture Vest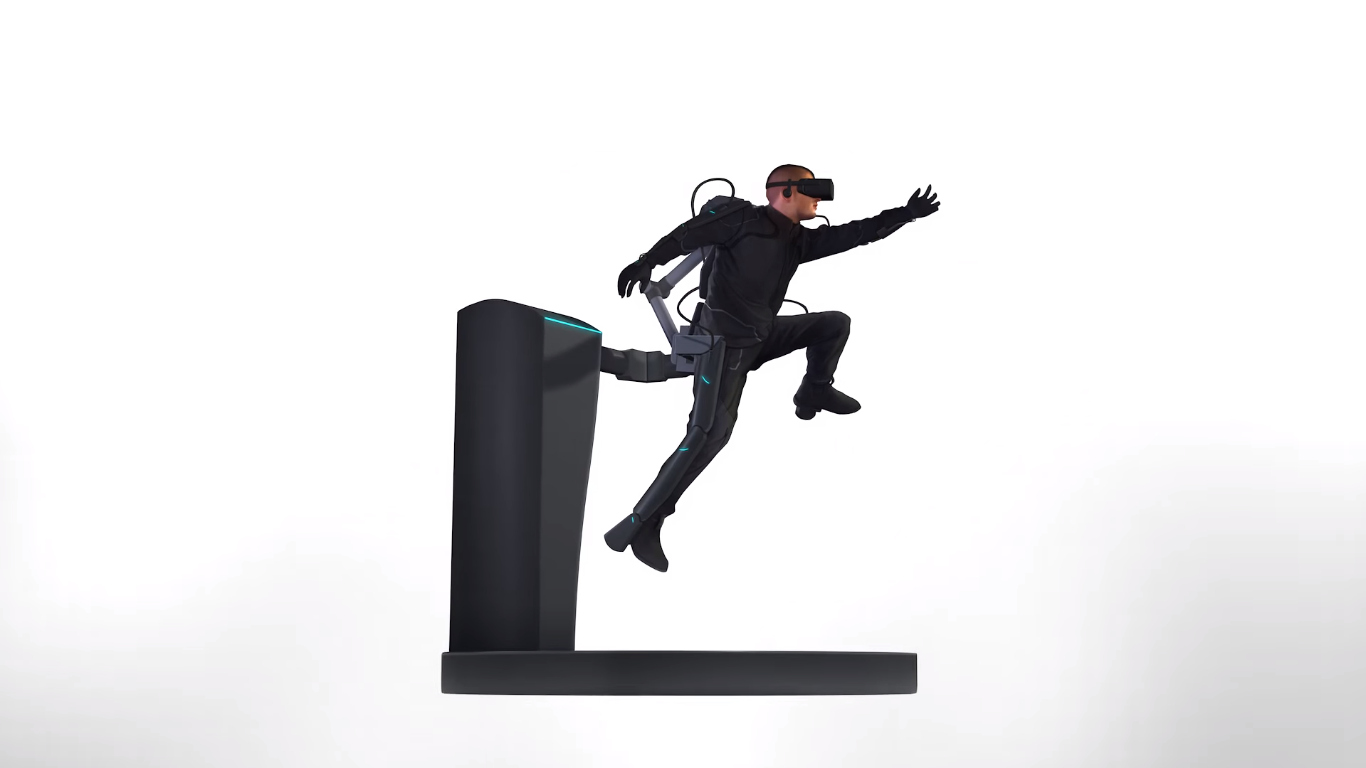 The companion Rapture Vest is the haptic suit exclusively used for The Void, it delivers high-speed performance, and fluid gameplay to the player. The light and adjustable design allow players to comfortably enjoy their virtual experiences. Environmental effects can be felt from several points within the vest which use four types of haptic feedback. Every laser, bullet, and creature interaction can have its own specific hit location and feel. The Rapture Vest gives life to every virtual object you may find in VR. http://www.vrdb.com/hardware/rapture-vest
Synesthesia Suit
The Synesthesia Suit was developed to support the multi-sensor concept behind the VR video game "Rez Infinite". The 26 actuators vibrate all over the player's body along with the music and it also lights up via LED lights.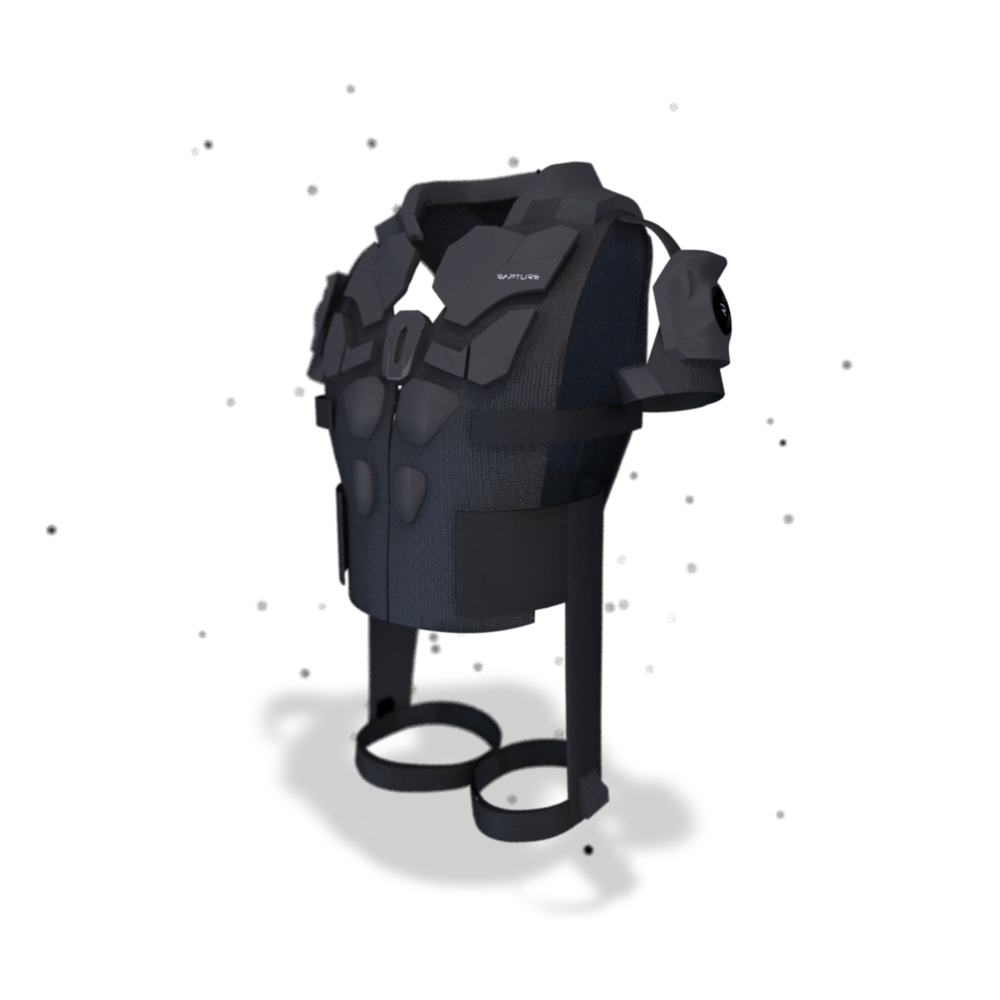 Vibrations have an element of texture in them to which the light patterns and LED colors synchronize as the game progresses. This multimodal suit allows players to experience music through the senses of hearing, touch, and sight. http://s2016.siggraph.org/poster_pdfs/Poster_32_-_0231.pdf
Conclusion
Le toucher est une part importante d'une bonne immersion mais il faudra ensuite penser à la chaleur, au vent, la pluie, le froid, et comme Aldous Huxley le voulait dans les cinémas sensoriels, avec la douleur et même les sensations de baisers sur les lèvres … ce serait « le meilleur des mondes« . Histoire à suivre !